Uyaima
Uyaima produces high quality, cruelty free leather products locally sourced and made in Lagos, Nigeria. They support local businesses/artisans and aim to match global standards.
Uyaima is coined from two words; Uyai and Ima which are both from the ibibio dialect of the Akwa Ibom people of Nigeria.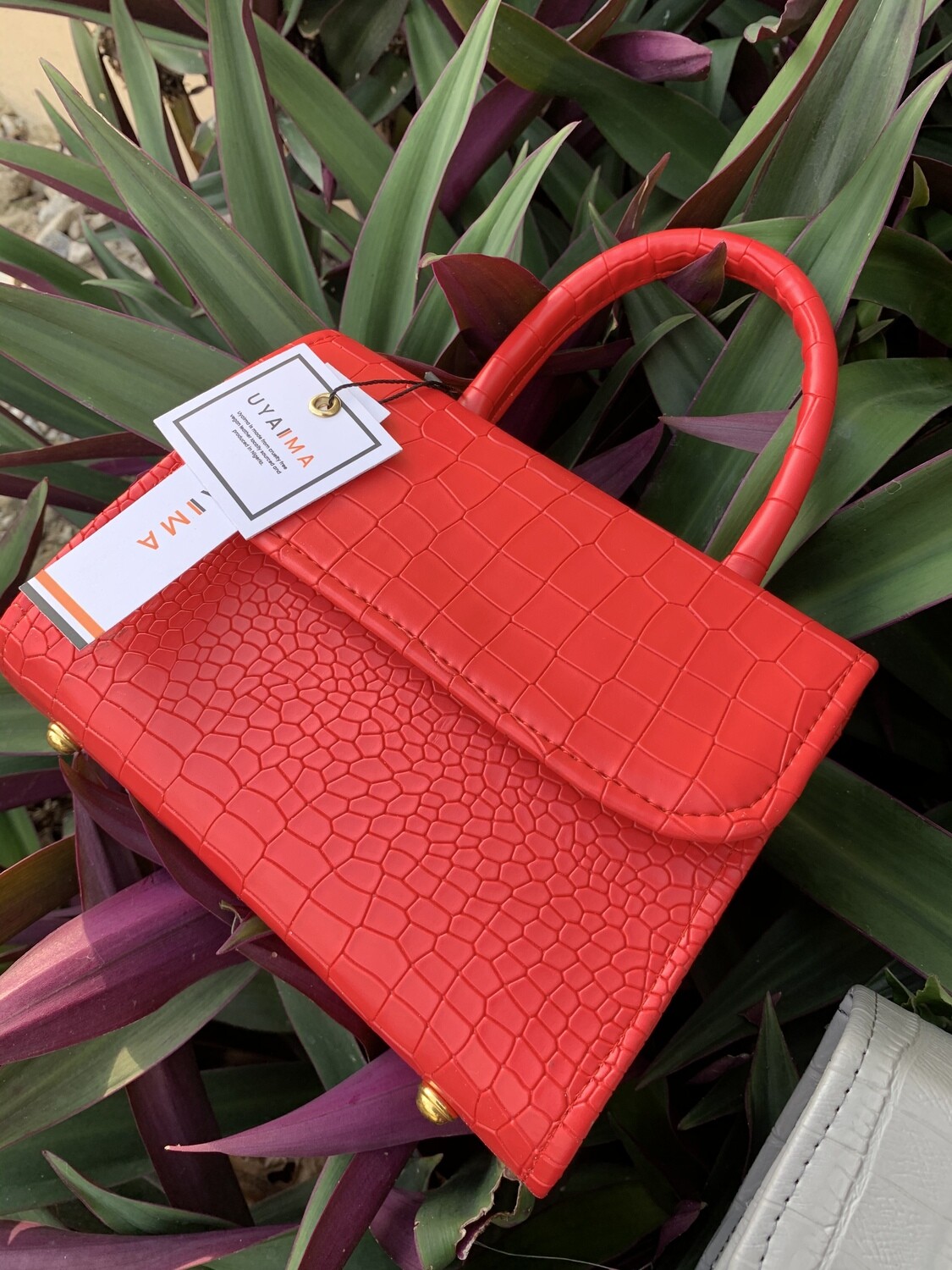 Uyai means Beauty and Ima means Love. We believe all our pieces are beautiful and made with love.
Run by Sharon Abak a young Nigerian woman from the Ibibio tribe of the Akwa Ibom people. The vision Is to highlight the beautiful culture of southern Nigeria and build a community of confident people passionate about challenging themselves and their sustainability choices to promote a safer and cleaner environment while supporting our local artisans and providing employment.
Pair your Silva bag with our EK by 17th Lane White silk Satin
Cowel Neck Midi
dress