African Women in Logistics
Logistics firms plan, execute, and manage the transportation and storage of commodities, services, or information within a supply chain and between places of origin and consumption. Depending on the client's logistical demands, many logistics businesses undertake part or all of these supply chain responsibilities. With the advent of consumerism and the concurrent emergence of increasingly complicated supply chains, logistics has developed since the 1950s.
The supply chain is an essential component of this operation. Transportation, shipping, receiving, storage, and administration of all or some operations are part of an effective supply chain. Logistics may also refer to information, transportation, inventory, warehousing, material handling, packaging, disposal, and security within the corporate sector. 
Here are a few African women in logistics that we celebrate: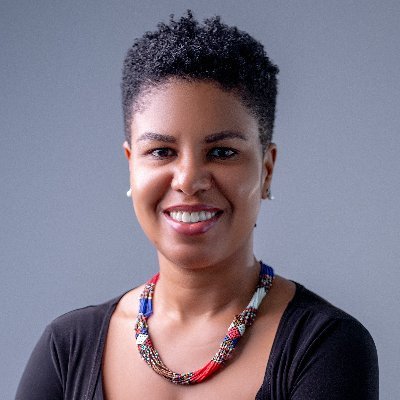 Miishe is Jetstream Africa's Co-Founder and CEO. Miishe has 12 years of expertise in strategy, research, and legal transactions, including time spent as a top-ranked analyst at Wachtell Lipton, and Bain & Company in New York. She has also worked for prestigious development organisations in the United States, South America, and Sub-Saharan Africa, such as TechnoServe, ProMujer, and Global Partnerships. Miishe worked as a fellow for MEST Africa in Accra, Ghana, before joining Jetstream, where she coached budding software entrepreneurs and produced the market insights that underpin Jetstream. Miishe has a BA in Philosophy with honours from Harvard College and a JD from Stanford Law School. She currently resides in Accra, Ghana. 
Jetstream exists because offline activities within the shipping value chain at most African ports take a long time to perform, partly owing to weak port infrastructure and sometimes bribes. Addy believes that by employing supply chain management software that incorporates every step—from farm or factory to port to final destination—freight forwarders and cargo owners may plan more effectively using near-real-time data. "We're bringing diverse stakeholders together on a single platform so they can connect and view their whole supply chains," Addy explains.
It is one thing to have visibility, but it is equally crucial to empower stakeholders to take real action. Shipments become stopped when their owners do not have enough money to pay customs or terminal fees. According to Addy, Jetstream has provided over $450,000 in trade financing loans for similar purposes beginning in 2019, ranging from $500 to $30,000 per transaction. The startup's successful launch in Ghana helped it obtain $3 million in initial investment this year, and Addy claims Jetstream will be at every major African port by 2028, after also debuting in Nigeria.
She is currently the Chief Executive Officer at Lori, a technology-driven logistics services company that seamlessly coordinates haulage across frontier markets and is one of the fastest-growing tech companies in Africa. 
Uche Ogboi was reaching the conclusion of an adventurous eight-year career as an investment banker at Citi when Lori Systems began operations in Kenya in 2016.
She had overseen the global bank's small business fund, assisting in the deployment of billions of dollars for initiatives in Sub-Saharan Africa and Europe.
Lori would go on to win $25,000 in TechCrunch's first-ever Battlefield Africa competition a year later. Eghosa Omoigui, the founder partner of EchoVC Partners, a Nigerian venture capital firm, was one of the event's judges. Ogboi had joined EchoVC as an associate principal, where he was responsible for finalising agreements and assisting the firm's portfolio firms with operations.
Ogboi joined Lori in July 2019 as Chief Operations Officer (COO), four months before the Series A funding was disclosed. But, in her first few months at Lori, Ogboi had to do more than just be COO to immerse herself in Africa's difficult logistics sector. 
She was on the ground, handling cargo departures and transportation. She served as the startup's chief financial officer and general manager for operations in East and West Africa for a period.
"That experience has enabled me to work closely with and sympathise with all members of the team, as well as customers and carriers." I've seen the company from every angle." she told Techcabal. 
This hands-on business experience helped her grasp logistics problems. It explained how technology will eventually drive remedies to alleviate such aches and pains.
The firm has recovered from the shock of 2020. It has returned to pre-COVID growth rates of 20% month on month. They got an undisclosed investment and inked a collaboration agreement with Imperial Logistics, a worldwide logistics firm, in November of last year.
Sandler believes Ogboi will strengthen Lori's ties and relationships. With Lori helping move freight worth billions of dollars; with Ogboi in control, he expects trillions.