African Body Butters: pampering Your Skin with the Best
African body butters are becoming more and more well-known worldwide thanks to their all-natural ingredients and nourishing qualities. These butters are created using a blend of African botanicals, essential oils, and herbs that keep the skin supple, moisturised, and young-looking. We will look at some of the top African body butter companies in this article that provide high-quality, useful products.
Nubian Heritage
Nubian Heritage is a popular brand that sells African-inspired body butters. Natural ingredients such as shea butter, coconut oil, and other plant-based oils are used to make their body butters. They contain no harsh chemicals or scents, making them suitable for people with delicate skin. Body butters from Nubian Heritage include coconut and papaya, honey and black seed, and mango and orange.
Shea Moisture
Shea Moisture is another well-known African body butter brand that uses natural ingredients. Their body butters contain shea butter, coconut oil, and other skin-nourishing components that hydrate and moisturise the skin. They also have coconut and hibiscus, mango and carrot, and lavender and wild orchid versions.
Palmers 
Palmers is a well-known brand that sells a variety of healthcare items, including African body butters. Natural components such as shea butter, cocoa butter, and coconut oil are used to make their butters. They're also free of harsh chemicals and scents, making them perfect for people with sensitive skin. Palmers sells a variety of body butters, such as coconut oil, cocoa butter, and shea butter.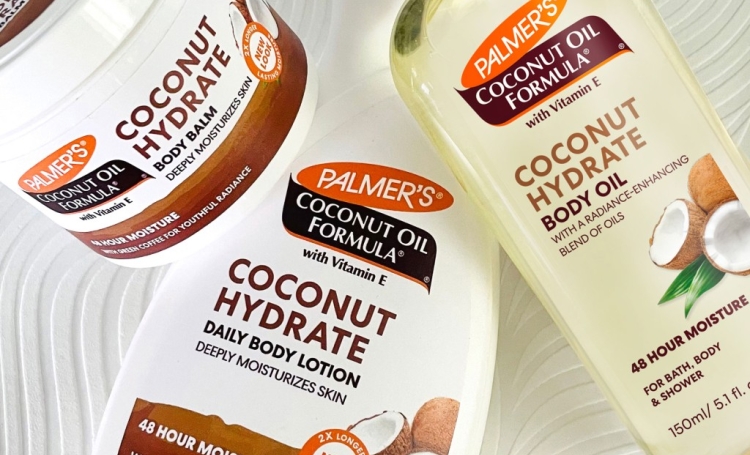 Nokware is a Ghanaian cosmetic brand that was established in 2018 with the goal of providing high-quality, all-natural skincare products to people all over the world. The brand is dedicated to using only the best ingredients sourced from local farmers in Ghana, ensuring that all products are free from harmful chemicals and preservatives.

Nokware offers a wide range of skincare products, including face washes, toners, moisturizers, and serums. Their products are formulated using natural ingredients such as aloe vera, shea butter, coconut oil, and plant extracts, which work together to nourish and hydrate the skin. Nokware also offers a range of body care products, including body scrubs, body butters, and bath salts.

One of Nokware's key differentiators is its focus on using only all-natural ingredients in its products. The brand believes in the power of nature to provide the best possible skincare solutions, and this is reflected in the high quality and effectiveness of its products. Nokware's commitment to natural ingredients is also reflected in its packaging, which is made from recyclable materials and is designed to be environmentally friendly.

Nokware has quickly gained a reputation as one of the leading cosmetic brands in Ghana, and its products are now available in countries all over the world. The brand is dedicated to providing its customers with the best possible skincare experience, and this is reflected in the high level of customer satisfaction reported by those who have used its products.
Finally, African body butters are a wonderful method to treat and nurture your skin. They are produced with natural components that hydrate and moisturise the skin, leaving it soft, smooth, and youthful. The brands indicated above are among the best on the market, providing high-quality and effective products. So, if you're searching for a new way to care for your skin, try one of these African body butters.